Tenkwerz!
A downloadable game for Windows and Linux
Welcome to TENKWERZ!!!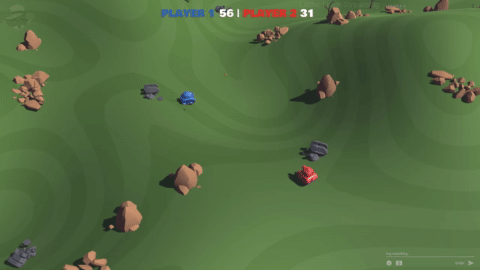 Remember this game from DOS?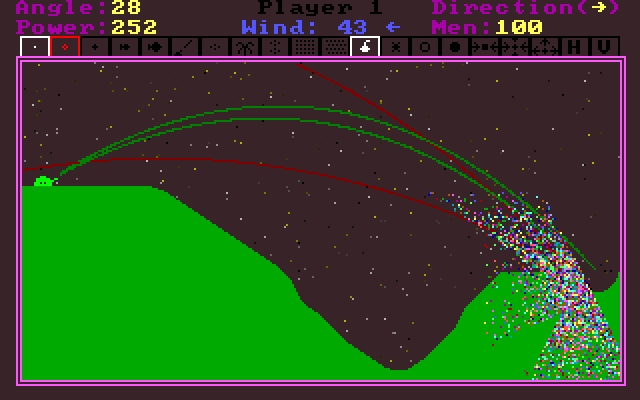 It was pretty rad, right? Well guess what? I have questionable C# and Unity3D skills and I'm trying to reproduce it! Whoa!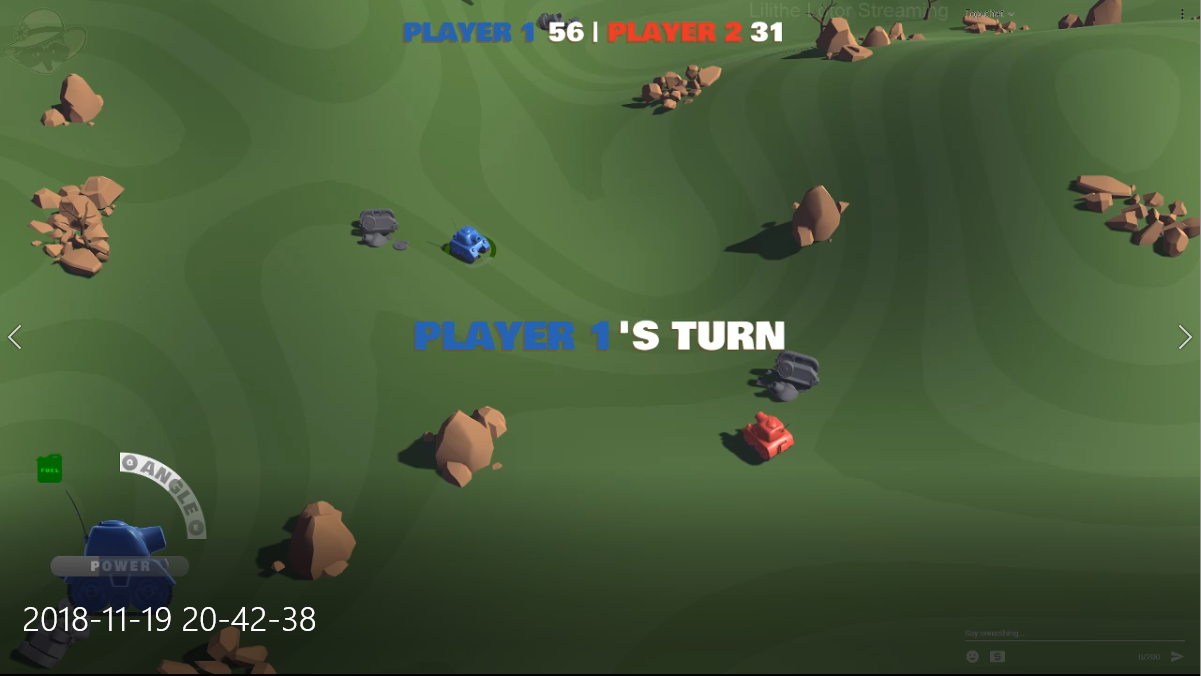 Pretty cool, hunh?

When I'm done I'll post executable versions here but for now you can play around with the work-in-progress in your browser!
I have uploaded working versions for Mac, Windows, and Linux. I'll have to code a touch input interface for mobile as a future goal.
Download
Click download now to get access to the following files:
tenkwerz-osx-universal.zip
25 MB
tenkwerz-linux-universal.zip
30 MB
tenkwerz-win-32.zip
21 MB
Comments
Log in with itch.io to leave a comment.
The game is starting to feel like it's getting closer to completion. Now you have a limited amount of fuel with which to move. Aiming and power are set up. Need to refine the controls and add the menus and help system still.

https://m.facebook.com/story.php?story_fbid=10160950830150043&id=538025042

I'm doing daily updates on Twitter as well. As of now the terrain auto-generates using perlin noise and an array of 5 possible items populates randomly on the map.

Still upcoming:
- select number of players
- turn based attack phase
- fuel guague for movement per turn
- scoring, menus, help system
- music / sound
- custom models (instead of the ones fromt he Tanks tutorial)